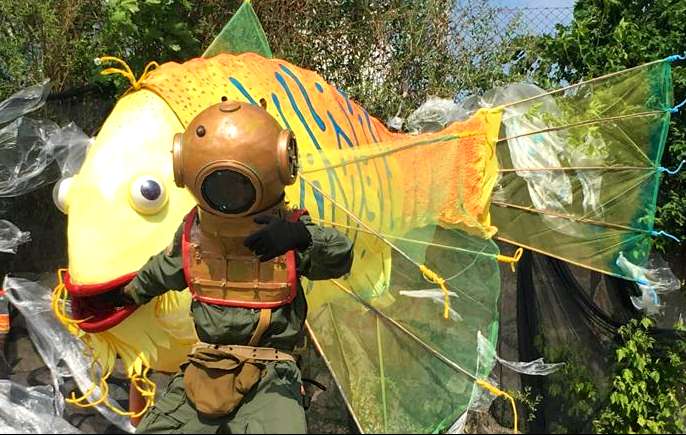 05 Jan

Producciones Abismales – The Dragons of the Sea

Sunday 13.02. | 5 pm

Environmental theatre for the whole family. "InTi" our protagonist is a flying fish. He delights everyone with his lightness and perceives everyone in the audience as sea creatures. In addition, there is a diver who investigates the bottom of the sea with old research objects. What will happen in this encounter? In performative actions with the audience, we search together for solutions to plastic pollution. By actively participating in the rescue of the protagonists in distress, we show the audience that we can all do something by changing our everyday habits.