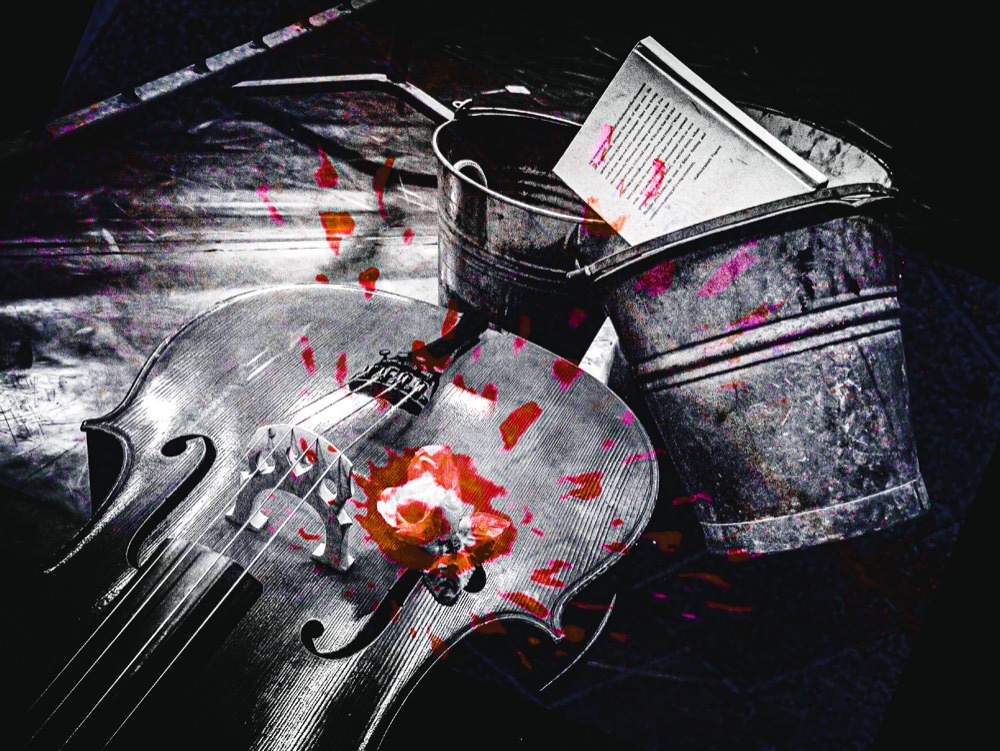 Antagon BodyLAB: Red Rose
Rote Rose – Work in Progress

Rote Rosen blühen

In den Fenstern

An den Straßen

Auf Mauern

Kübeln und Körpern

Erkaltet oder doch noch heiß

Tränen, salzig nähren sie doch

Ein Blumenstrauß für eine einzige Blume

Die blüht weil du zur falschen Zeit für Brot anstandst

Weil du die Straße überquertest

Auf die Bahn gewartet hast, die längst nicht mehr kommt

Eine Freundin getroffen hast

Mit deinem Bruder spieltest

Mensch geblieben bist

In einer Zeit in der Menschen Maschinen bauen, gleichen dienen

Gesteuert von leeren Hüllen,

Ideologien,

Fanatikern,

Gespenstern und Marionetten

Die glauben

Rote Rosen blühen viel schöner dort wo du dann sein wirst

Vereinigt mi der Erde.
More than 30 years ago on April 5. 1992, the longest siege in modern history began. In 1425 days Sarajevo turned into ruins. When the act of crossing a street turns into a survival journey, how do people manage to actually live? Surviving, remembering and rebuilding – a revolutionary act. In Vedran Smailović – "the cellist of Sarajevo" – tried to remember another tomorrow. A performance that uses music, physical theater and dance to try to remember what was happening in another country right before we were born.
Regie: Lucas Tanajura
Performance and Concept: Benedikt Müller
Music: Elisabeth and Benedikt Müller
Realization: antagon theaterAKTion / Winterwerft