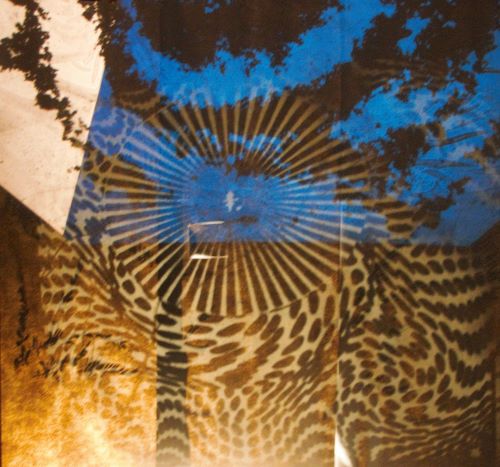 Ecstatic Dance
Wir wollen mit einem Ecstatic Dance in das Winterwerft Festival eintauchen!
Ekstatischer Tanz hat keine Form oder strenge Bewegungen, es geht darum, den natürlichen Bewegungen deines Körpers in Verbindung mit der Musik zu folgen.
Der Tanz ist wie ein Ritual mit einem geführten Anfang und einem geführten Ende in der Gruppe.
Komm mit uns zu diesem einzigartigen Abend, an dem wir uns in einem freien Raum befinden und gemeinsam mit deinem Körper und deinen Bewegungen auf eine Reise gehen.
Die magische #LIVEMUSIC der Antagon TheaterAKTion Band wird unsere Reise unterstützen und gestalten.
Das Antagon Kollektiv lädt ein zu: 1,5h freien Tanz
Was sind die 3 Prinzipien des ekstatischen Tanzes?
Keine Schuhe

Keine Gespräche

Keine Stimulanzien
Das Haus brennt. Wie reagieren wir auf die Krisen, die uns umgeben?
Wir glauben an die Verbindung und den Zusammenhalt untereinander.
Lasst uns im Bewusstsein unserer Konflikte und Herausforderungen tanzen.
Alle Niveaus sind willkommen.

Bringt bequeme Kleidung mit.

Leitung: Effi Bodensohn
---
We want to dive into Winterwerft Festival with an Ecstatic Dance!
Ecstatic Dance has no shape or strict movements, its about following the natural movements of your body connected to the music.
The dance is like a ritual with a guided beginning and guided ending in the group.
Join us for this unique evening, being in a free space and going on a journey with your body and movements together.
The magical #LIVEMUSIC of Antagon TheaterAKTion Band will support and shape our journey.
The antagon collective invites you to: 1,5h of free dance
What are the 3 Principles of the ecstatic dance?
No shoes

No Talks

No stimulants
House on fire. How to react to the crises surrounding us?
We believe in connecting and bonding with each other.
Let's dance in the consciousness of our conflicts and challenges.
All levels welcome.

Bring comfortable clothes.

Lead by Effi Bodensohn