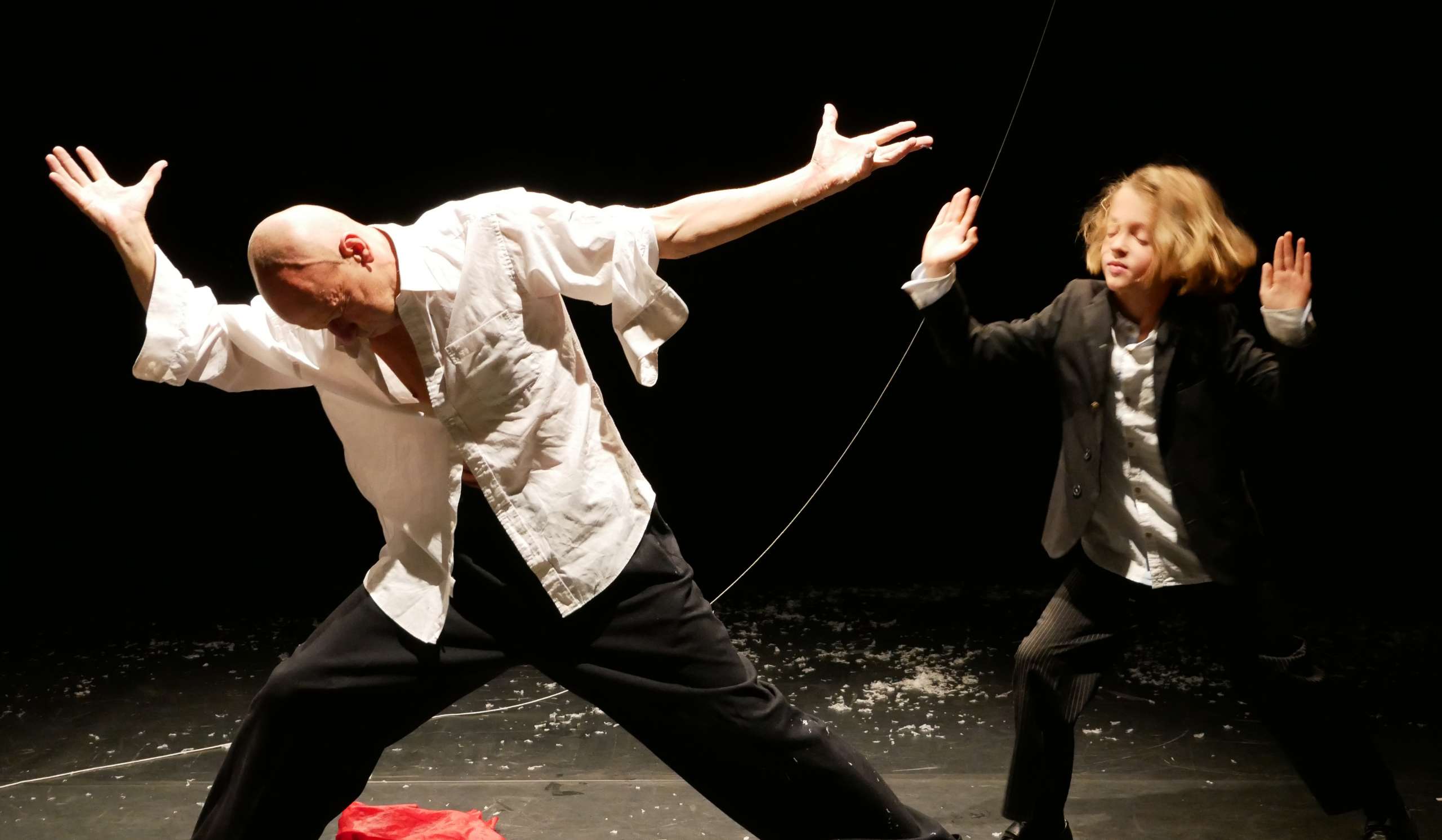 05 Jan

Derevo – Reinheit

Friday 11.02. | 8 pm

Derevo, a group from Dresden with Russian roots, presents their new piece 'Reinheit'. Together with cellist Ekaterina Gorynina, dancer Anton Adasinskiy and his two sons Arthur and David Adasinskiy are ready to enter the cosmos of Bach's music. Earlier they could not have done it. And later it couldn't happen either. So now…
When I first heard "The Well-Tempered Clavier" in music school, the teacher laughed while she played. "For some reason, I always laugh when I play it. You know, this music has always been around, and Bach just remembered it." I remember Mama. She, too, could neither be a child nor die. Once she told me she felt shameless when she heard Bach's music. "How – shameless?" "Well, how can you listen when someone is talking to God…" she replied.

Today is the day: dancer Anton Adassinskiy and cellist Katerina Gorynina enter this divine realm of music.

The dance theater ensemble DEREVO, Russian for "The Tree," was founded by Anton Adasinskiy in Leningrad in 1988. Anton Adasinskiy, who became known as the frontman, choreographer and guitarist of the Russian rock theater AVIA, renowned in the 80s, and then studied with Slava Polunin, took on the role of artistic director and main performer. DEREVO is dedicated to the "language of the body, emotions and soul".
In contrast to classical ballet, the idiosyncratic expressive dance in their performances is characterized by clowning, mime, improvisation, anarchy and chaos. DEREVO was also inspired by the Japanese Butoh. Through the resulting dramatic power, the audience is captivated by the tension between general attraction and repulsion.
Besides participating in numerous festivals, DEREVO worked for a long time in Prague, Amsterdam, Florence and since 1997 in Dresden. In Dresden DEREVO created great stage productions, which found their way from here to the world.